Dial

811
Local Public Utility Locating
---
Customers that have an underground construction project where they plan to excavate, even if it is to plant new landscaping or as part of a larger project plan, will need to contact their local One Call Center to ensure all underground assets are properly identified.   Of course, if you are contracting We-Bore-It to perform directional boring services for your project, then we will handle this process on your behalf.
If you are not hiring We-Bore-It for your project then you do not need to call us.  Instead, you will need to call your contractor of choice to handle this task for you or you may need to make the request yourself by calling
811 to be connected to your local One Call Center.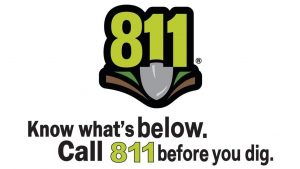 APWA Uniform Color Code Markings
It is very important that you do not remove any flags or paint markings for both your safety and the safety of workers who may be arriving shortly to your location to perform their work.  The following chart will help you quickly understand what type of underground utilities are running on or near your property.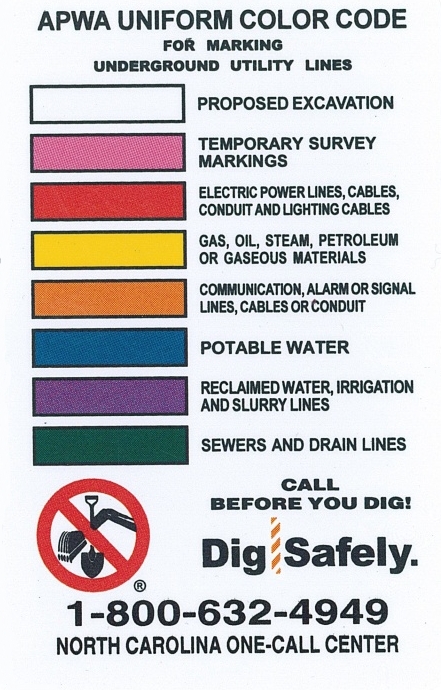 Additional Utility Locating Contact Information
---