About

Us
We-Bore-It - Company Background
---
Our Values
We-Bore-It is much more than just another company providing directional boring contractors. We own, operate, and maintain a network of authorized partnerships. Our primary focus is on you, the customer. When you award a project to our company we assign a dedicated program team to your account. This team works with you on a day-to-day basis for the life of the project.
We take the worry out of getting your project done on time, on budget, and as agreed upon. If there is ever a problem, you can rest assured that we will be there working on your behalf to make it right. We guarantee you are going to like doing business with us.
Company Background
We-Bore-It has been providing directional boring and trenching services to the Cable, Telecommunications, and Wireless industry since 1990. The company was founded with the idea of uniting multiple contracting companies under one umbrella company. After years in the industry, and valuable feedback from customers and partners it became clear that they wanted us to expand our operations from local to that of a regional or even nationwide operator. Our goal is to offer our residential and commercial customers a service that focuses on all their underground construction needs.
We have achieved this by offering services in-house, and with resource balancing arrangements with trusted vendors, each of which is an expert in their area of responsibility and location. In short, if you have a project in our areas of coverage, the chances are very good that we have a team already in place and ready to make it happen for you.
The implementation, maintenance, and integrity of your project is the top priority. As a company, our objective is to enhance customer relationships by proving ourselves every day and striving to exceed our customer's expectations. When we send a crew to your location you can rest assured that they are experienced, trained, fully insured, and compliant with all state regulations.
Underground Services
---
The following is just a sampling of the type of underground construction, directional boring and trenching projects that are completed everyday by We-Bore-It. Whether you have a small project and just need to get under a driveway or a larger scale project we have the resources and experience to get it done for you. Our services are scalable so no matter what type or size project you have, we can handle a particular component of the project or if you like, we can turnkey the entire project for you. Working with We-Bore-It is like having your own ON-DEMAND underground construction department!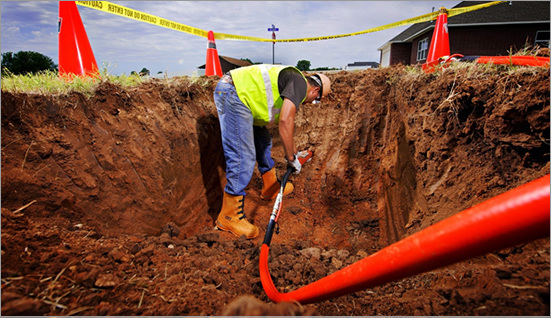 Do you have questions? Please visit our most Frequently Asked Questions page to review the most commonly asked and answered questions we receive.