Santa Maria Airport
Project Location
---
Santa Maria, CA
Service Type
---
Directional Boring
Project Type
---
Airport Taxiway for General Contractor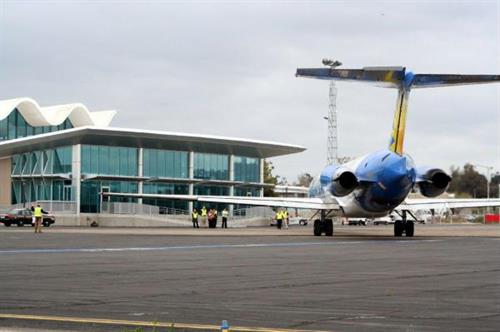 Scope of Work
---
Directional boring of 151 feet under Taxiway B7 between 2 hand holes; provide and place 2­3″ rolled HDPE conduits with pull tape.
Directional boring of 520 feet under Runway 30 + Runway Safety Area between 2 hand holes; provide and place 2­3″ rolled HDPE conduits with pull tape.
Depth requirements of 96″ minimum under the runway and taxiway.
Standard daytime work hours were acceptable; overnight work is not expected for this project.
Davis Bacon wages did apply to this project.
What Made This Project Unique
---
Working in and around airline traffic and personnel required additional levels of planning and expertise to safely function in such a dynamic environment.   Even though the job posed some unique challenges it was nonetheless, successfully completed, on time, on budget and as agreed.
Call us today at (800) 864-8857   for a free quote or request one online by clicking here.
Underground Services
---
The following is just a sampling of the type of underground construction, directional boring and trenching projects that are completed everyday by We-Bore-It. Whether you have a small project and just need to get under a driveway or a larger scale project we have the resources and experience to get it done for you. Our services are scalable so no matter what type or size project you have, we can handle a particular component of the project or if you like, we can turnkey the entire project for you. Working with We-Bore-It is like having your own ON-DEMAND underground construction department!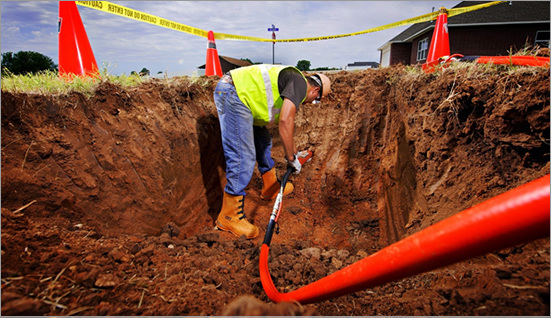 Do you have questions? Please visit our most Frequently Asked Questions page to review the most commonly asked and answered questions we receive.